"Bold enough to be its own statement piece but sleek enough to blend in. This lamp looks just as good off as it does on."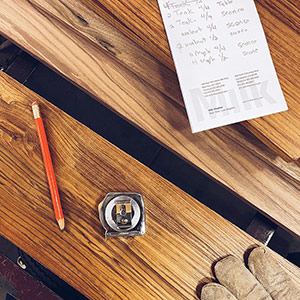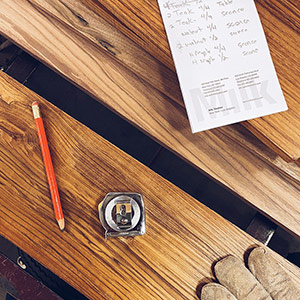 Handcrafted
Beautiful hardwoods are carefully selected, handcut and oil finished in small batches.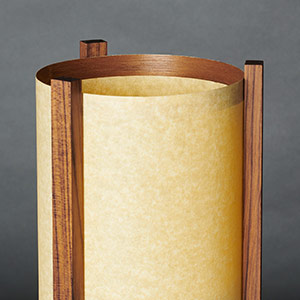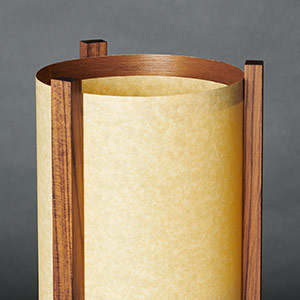 Elevated lighting
Handshaped lampshades diffuse a warm, spherical glow in all directions.
TABLE LAMPS
Add a warm mood to an intimate space. Perfect on a credenza or as bedside lighting.